Congratulations on the incredible success of your GoSMTP SMTP WordPress plugin! Reaching over 10,000 active installations in just 3 weeks is a remarkable achievement, and it's a testament to the value that your plugin provides to WordPress users.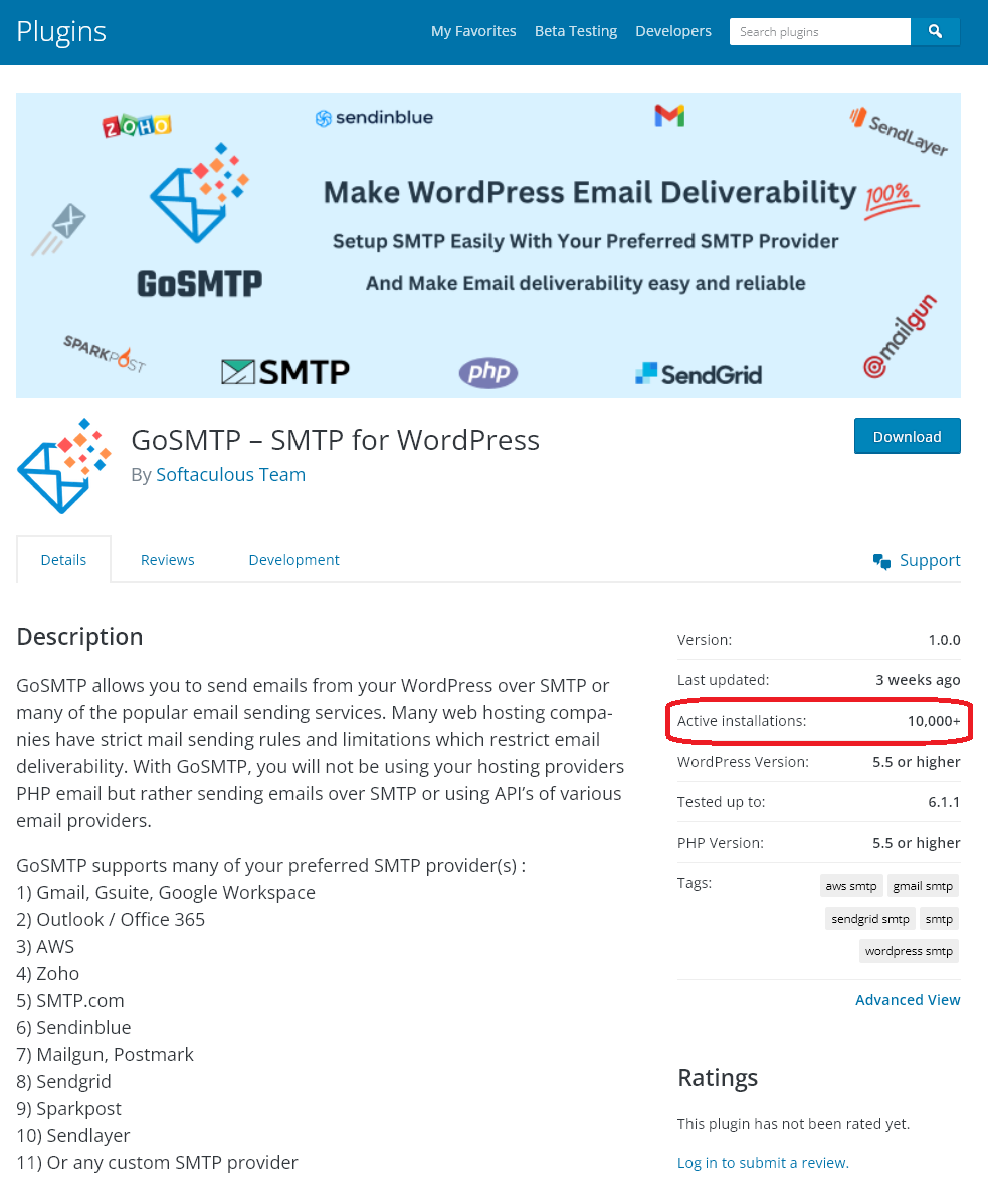 For those who may not be familiar with GoSMTP, it's a plugin that allows WordPress site owners to send emails through an SMTP server instead of relying on the default PHP mail() function. By using an SMTP server, site owners can avoid common issues that can arise with the default mail function, such as emails getting stuck in spam folders or being blocked by mail servers.
One of the key reasons that GoSMTP has been so successful is that it's incredibly easy to use. Site owners can set up an SMTP account in just a few clicks, and the plugin handles all of the configuration details automatically. This makes it an ideal solution for WordPress users who may not have a lot of technical expertise or who simply want a hassle-free way to send emails from their site.
Another factor that has contributed to the success of GoSMTP is its powerful features. The plugin allows site owners to set up multiple SMTP accounts and switch between them easily, which can be useful if they have different email accounts for different purposes (such as one for customer support and another for marketing).
GoSMTP also provides a number of other useful features, such as email logs that allow site owners to track the delivery of their emails and troubleshoot any issues that may arise. The plugin is highly customizable, with options to set the from name and email address, the reply-to address, and even the SMTP port number.
Overall, the success of GoSMTP is a testament to the power of a well-designed and useful plugin. By providing WordPress site owners with a hassle-free way to send emails through an SMTP server, you've solved a common problem and made it easy for users to achieve better email deliverability. We're excited to see what new features and capabilities you'll bring to GoSMTP in the future, and we congratulate you on this incredible achievement!